The aim of art is to represent not the outward appearance of things, but their inward significance.
- Aristotle
What are Healing Art Sessions?
These are classes created from classic and contemporary practices, techniques, and theories used to teach visual art mixed with Restorative Justice and expressive art techniques for mental health wellness. The application of art is used as a tool to help clients produce work that aids in the healing process for mental issues such as PTSD, depression, anxiety, and stress. Clients will be guided through the creative process, and given opportunities to reflect, problem solve, isolate issues, and communicate emotions. Over time, participants will build skills in art, stress management, positivity, and resilience. The end goal is to overcome the issues that are causing mental distress.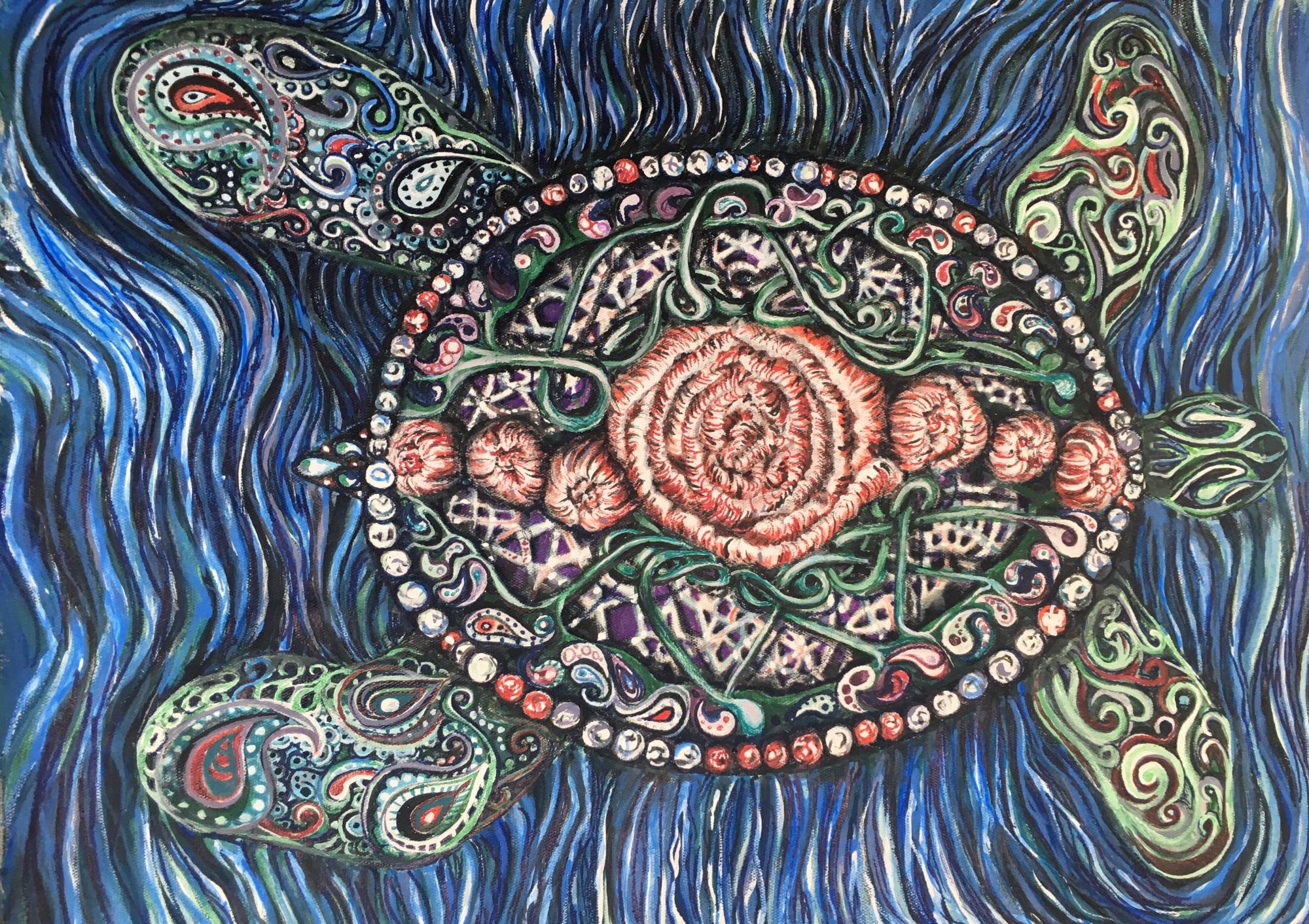 How are Healing Art Sessions used?
Sessions or classes can be used in conjunction with professional mental health services or as guided self-help. These classes are designed to aid in expression not to replace professional mental health treatment. Amy does not diagnose or treat any specific mental illness, her services are a means to express ideas, emotions, issues, and events. During sessions, you will be talking, making art, reflecting, writing, and problem solving. Clients are encouraged to discuss or take their artwork to therapy sessions with their professional mental health care provider.
Individual Sessions
Individualized sessions are designed to meet the client's personal needs. The appointments for instruction, reflection, problem solving, and discussion are shorter. These meetings will last approximately thirty minutes.
The first meeting will be an initial consultation to design an agenda of items to address. At this time, there will be an introductory project with criteria to complete to establish a beginning point to track artistic and emotional changes as well as growth. As part of the appointment fee, studio time will be available. The studio is located in Mastiff Studios and is available during regular business hours. Additional studio time may be purchased at a special fee available clients. Art studios have a unique environment which may be very conducive to expression and healing. As part of the studio package, basic art supplies are included.
For some projects, there will be additional fees for supplies due to the expense of the materials. The client will be consulted the appointment prior to getting these supplies. If the client chooses not to do the project, an alternative project will be offered. Occasionally, a client may be asked to find items to use on his/her own due to the personal nature of the upcoming piece.
If and when a client feels ready to share his/her creations, he/she may elect to have a personal gallery show. This will be a time for the client to invite people of his/her choosing. This can be an intimate event for a few people, or a party to celebrate healing and artistic achievements. For those who would like a show, Amy will help mat, frame, and plan the event.
Group Healing Art Sessions
The group sessions are capped at ten participants. There are a few different groups and styles to meet your needs.
Belonging to a group creates a special dynamic of support, empathy, and social growth that is not available through individual art sessions. To become a group, you will be asked to interact with one another in a circle. The concept of the circle is based on Restorative Justice practices.
At this time, it is planned to have a group for at-risk teens, women, and PTSD. If you are interetested in one of the groups, please contact Amy Brown at Mastiff Studios to get on the list. The expressive art intervention classes will begin in June.
Fees for the sessions include studio time. Additional studio time may be purchased at a rate only available to clients. Gallery shows are available for groups.
Information
Mastiff Studios will be opening in June of 2017. The exact date and address of the facility will be posted soon. In the mean time, please feel free to contact Amy Brown at mastiffstudios@hotmail.com or call 303-656-1428 for more information, questions, or concerns.