Originals, Limited Editions, and Crafts
Amy Brown and other artists have originals, limited editions, and crafts items available at the shop located at 2919 W. Colorado Ave., Colorado Springs, Co 80904. Items are listed exclusively on Mastiff Studios. Please contact to purchase. All sales done through PayPal. I will send you a bill using PayPal and generally use the post office to send you the item you purchased. If you are not happy, send it back for a full refund.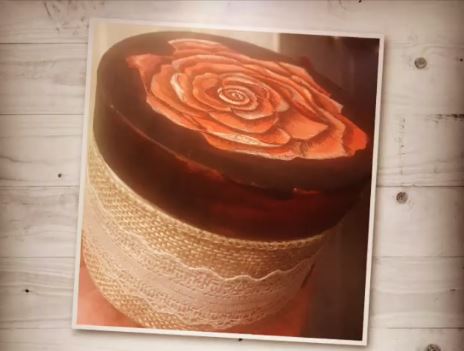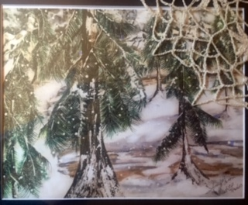 This is a small print of Colorado Snow Storm on metallic paper. This is the only piece that will be printed on the light glittering paper. Colorado pine trees covered in fresh snow with flakes falling. The corner is a close up of a gorgeous snow flake. Click on the image to see a short video of multiple views. The ordinal is mixed media. The size of this piece is 9X12" matted and framed. The image in the center is 6X8"
Pricing as follows
$50.00 (matted and framed art print)
$ 4.13 (Colorado Springs Sales Tax)
$10.00 (mailing to anywhere in the US)
________
$64.13 total
E-mail Amy at Mastiffstudios@hotmail.com for sale. All sales are done through PayPal to keep everyone's money safe.
Cute, quick, and easy gifts. These little tea cups and mason jars are the perfect addition to a desk, windowsill, or bookshelf. All of them are hens and chicks, because Amy has really good luck growing them. Give them about tablespoon of water each week, and the plant lives on. These cannot be shipped because the tea cups are fragile.
This intricate red, cream, and gold tea cup has two little hens'n'chicks growing. $15.00
This tea cup and saucer brings back the 80's in a cute retro way. There are three little hens'n'chicks. $15.00
Click image to see video.